You are here
Back to top
The No. 1 Ladies' Detective Agency (Movie Tie-in Edition): A No. 1 Ladies' Detective Agency Novel (1) (Paperback)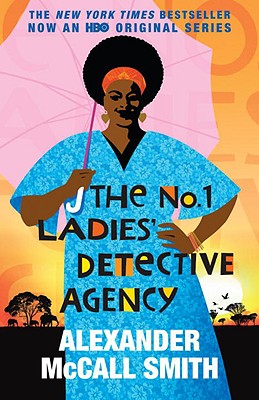 Description
---
THE NO. 1 LADIES' DETECTIVE AGENCY - Book 1

Fans around the world adore the bestselling No. 1 Ladies' Detective Agency series, the basis of the HBO TV show, and its proprietor Precious Ramotswe, Botswana's premier lady detective.  In this charming series, Mma  Ramotswe navigates her cases and her personal life with wisdom, and good humor—not to mention help from her loyal assistant, Grace Makutsi, and the occasional cup of tea. 

Meet Mma Ramotswe, the endearing, engaging, simply irresistible proprietress of The No. 1 Ladies Detective Agency, the first and only detective agency in Botswana. With persistent observation, gentle intuition, and a keen desire to help people with the problems of their lives, she solves mysteries great and small for friends and strangers alike.
About the Author
---
Alexander McCall Smith is the author of the international phenomenon The No. 1 Ladies' Detective Agency series, the Isabel Dalhousie Series, the Portuguese Irregular Verbs series, and the 44 Scotland Street series. He is professor emeritus of medical law at the University of Edinburgh in Scotland and has served on many national and international bodies concerned with bioethics. He was born in what is now known as Zimbabwe and he was a law professor at the University of Botswana. Visit his website at www.alexandermccallsmith.com.
Praise For…
---
"One of the best, most charming, honest, hilarious and life-affirming books to appear in years."
—The Plain Dealer

"Smart and sassy...Precious' progress is charted in passages that have the power to amuse or shock or touch the heart, sometimes all at once."
—Los Angeles Times

"Enthralling…. [Mma Ramotswe] is someone readers can't help but love."
—USA Today

"Characters…who are as familiar as neighbors and as welcome as the best of friends."
—Chicago Tribune

"The Miss Marple of Botswana."
—The New York Times Book Review

"One of the most entrancing literary treats of many a year.... A tapestry of extraordinary nuance and richness."
—The Wall Street Journal