You are here
Back to top
The No. 1 Ladies' Detective Agency (No. 1 Ladies' Detective Agency Series #1) (Hardcover)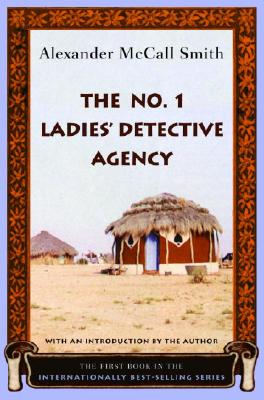 Email or call for special order
Description
---
THE NO. 1 LADIES' DETECTIVE AGENCY - Book 1

Fans around the world adore the best-selling No. 1 Ladies' Detective Agency series and its proprietor, Precious Ramotswe, Botswana's premier lady detective. In this charming series, Mma  Ramotswe—with help from her loyal associate, Grace Makutsi—navigates her cases and her personal life with wisdom, good humor, and the occasional cup of tea.

The beloved first novel in The No. 1 Ladies' Detective Agency series, now available for the first time in hardcover, tells the story of the delightfully cunning and enormously engaging Precious Ramotswe, who is drawn to her profession to "help people with problems in their lives." Immediately upon setting up shop in a small storefront in Gaborone, Mma Ramotswe is hired to track down a missing husband, uncover a con man, and follow a wayward daughter. But the case that tugs at her heart–and lands her in danger–is that of a missing eleven-year-old boy who may have been snatched by witch doctors.
About the Author
---
Alexander McCall Smith is the author of the huge international phenomenon The No. 1 Ladies' Detective Agency series, and of The Sunday Philosophy Club and 44 Scotland Street series. He was born in what is now known as Zimbabwe and was a law professor at the University of Botswana and at Edinburgh University. He lives in Scotland.
Praise For…
---
"The No. 1 Ladies' Detective Agency series is a literary confection of gossamer deliciousness . . . There is no end to the pleasure that may be extracted from these books."

–Janet Malcolm, The New York Times Book Review