You are here
Back to top
The Spirit's Way Home: Inspiring Stories from a Psychic Medium (Paperback)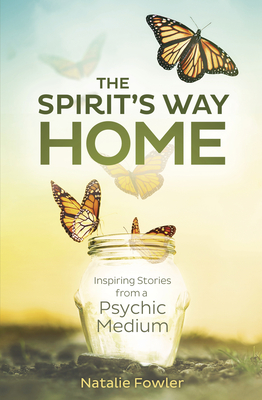 $15.99
Email or call for special order
Description
---
Join psychic medium Natalie Fowler on her remarkable journey of helping spirits cross over and be at peace. The Spirit's Way Home gives you a deeper understanding of spirits and their powerful stories of love, loss, and hope.

This moving and emotional book is a testament to the power of psychic communication and human compassion. Natalie chose to feature these stories not only to show the existence of ghosts, but also to tell their stories. You'll meet the fascinating ghosts of Minnesota's famous Palmer House Hotel, from the loving son of the bar manager to the bullied skeleton man. Natalie shares amazing stories of spirit rescue and helping people find their place...in this world and the next.
About the Author
---
Natalie Fowler (St. Paul, MN) is an author and freelance editor. She is also a paranormal investigator and psychic medium. Once a practicing attorney, Natalie found her way into the world of publishing through Thomson West (now Thomson Reuters). Natalie already teaches classes and workshops and leads writing retreats and destination events on a regular basis.