You are here
Back to top
Set Free (Paperback)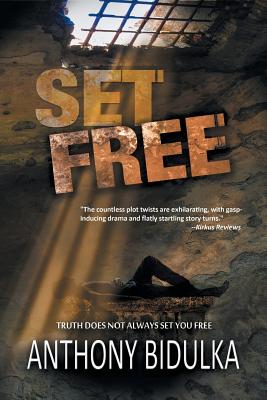 $16.99

Usually Ships in 1-5 Days
Description
---
"I would have packed less if I knew I was going to die."
Within minutes of arriving in the exotic, enigmatic, sweltering city of Marrakech, renowned author Jaspar Wills is kidnapped, blindfolded, bound, and beaten. As Wills struggles to survive the ordeal, he recounts his rise to fame and the tragic events that led him to Morocco. With the kidnapper's demands left unmet, Wills faces death with fear, grief...and guilt. Is what happened in the past tied to his abduction? Is someone he loves responsible? Or is this payback for his sins? Living with a loss far greater than his own death, Jaspar yearns to be set free. But do some kinds of freedom come at too high a cost?
Six months later, struggling reporter Katie Edwards travels to Morocco to stake her claim on the story with everything--international intrigue, mystery, celebrity, violence, sex, heartbreak, betrayal. Once there, she discovers a shocking truth. As the young journalist's career soars, Jaspar Wills' is destroyed...until an act of revenge leads to a stunning revelation that will change everything.
The truth will set you free. Can lies do the same?