You are here
Back to top
Reykjavík: A Crime Story (Hardcover)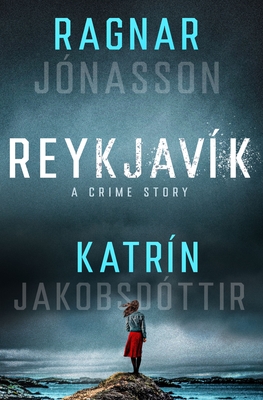 $28.00

Usually Ships in 1-5 Days
Description
---
With over four million copies sold worldwide, Ragnar Jónasson, along with Katrín Jakobsdóttir, brings us a gripping and chilling new thriller, Reykjavík.

What happened to Lára?

Iceland, 1956. Fourteen-year-old Lára decides to spend the summer working for a couple on the small island of Videy, just off the coast of Reykjavík. In early August, the girl disappears without a trace. Time passes, and the mystery becomes Iceland's most infamous unsolved case. What happened to the young girl? Is she still alive? Did she leave the island, or did something happen to her there?

Thirty years later, as the city of Reykjavík celebrates its 200th anniversary, journalist Valur Robertsson begins his own investigation into Lára's case. But as he draws closer to discovering the secret, and with the eyes of Reykjavík upon him, it soon becomes clear that Lára's disappearance is a mystery that someone will stop at nothing to keep unsolved . . .
About the Author
---
RAGNAR JÓNASSON is an international number one bestselling author who has sold over three million books in thirty-six countries worldwide. His books include the Dark Iceland series and the Hulda series. Jónasson was born in Reykjavik, Iceland, where he also works as an investment banker and teaches copyright law at Reykjavik University. He has previously worked on radio and television, including as a TV news reporter for the Icelandic National Broadcasting Service, and, since the age of seventeen, has translated fourteen of Agatha Christie's novels. Jónasson is the co-founder of the Reykjavik international crime writing festival Iceland Noir. His critically acclaimed international bestseller The Darkness is soon to be a major TV series, and Outside is soon to be a feature film. Jónasson lives in Reykjavik with his wife and two daughters.

KATRIN JAKOBSDOTTIR is the Prime Minister of Iceland. Reykjavik is her first novel. Katrin holds a Masters' Degree in Icelandic literature, and has been a member of parliament since 2007. Previously she held the position of Minister of Education. Katrin wrote her masters' thesis on Icelandic crime fiction author Arnaldur Indridason.
Praise For…
---
An Editors' Choice/Staff Pick from The New York Times Book Review
An Amazon Editors' Pick for Best Mystery, Thriller & Suspense

"A slow-burning, spellbinding whodunit. Agatha Christie, to whom it's dedicated, would be proud."—Kirkus Reviews (Starred Review)

"Jónasson has clearly learned a thing or two from Christie's trademark tight plotting and penetrating characterizations, and Jakobsdóttir's insider knowledge of Iceland's halls of power lend the proceedings an air of authenticity. Fans of Jo Nesbø's Harry Hole series will be rapt."—Publishers Weekly (Starred Review)

"Reykjavik … qualifies as a breakout: seamlessly plotted, with terrific characters and plenty of surprising, earned twists."—The New York Times

"A beautifully constructed mystery by two super smart partners in crime."—Anthony Horowitz, New York Times bestselling author of Magpie Murders

"A classic mystery . . . Reykjavik provides tremendous insight into Iceland at a time of change, expansion, and corruption. Sure to appeal to a broad swath of crime-fiction readers."—First Clue

"This is Nordic noir at its most authoritative."—Financial Times

"A classic crime novel … as tense as anything Jonasson has previously written."—The Sunday Times

"Just one terrific crime novel."—Daily News

"Fans of Stieg Larsson's The Girl with the Dragon Tattoo Millennium series will fall in love with Ragnar Jonasson's Icelandic crime novel, Reykjavík"—Mystery & Suspense

"This writing duo more than satisfies … Reykjavík is both a well-crafted piece of crime fiction as well as a look back at the history of a country that is often misunderstood and overlooked."—BOLO Books

"If you're a fan of Nordic noir, you're gonna love Reykjavík. Both writers are in top form, and their tale is deftly plotted and skillfully rendered"—BookPage