You are here
Back to top
The Woods (Paperback)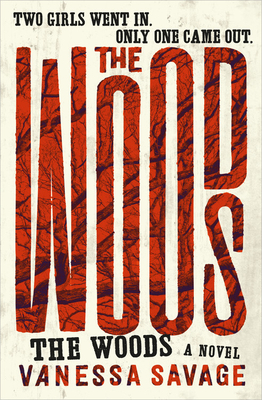 $16.99
Usually Ships in 1-5 Days
Description
---
ONE OF BUSTLE'S MOST ANTICIPATED BOOKS OF SUMMER 2020


From the acclaimed author of The Woman in the Dark: a young teacher struggles to solve the mystery of her sister's death while battling hallucinations of her own.
Two girls went down to the woods...
But only one came back.
There's a lot from Tess's childhood that she would rather forget. The family who moved next door and brought chaos to their quiet lives. The two girls who were murdered, their killer never found. But the only thing she can't remember is the one thing she wishes she could.
Ten years ago, Tess's older sister died. Ruled a tragic accident, the only witness was Tess herself, but she has never been able to remember what happened that night in the woods.
Now living in London, Tess has resolved to put the trauma behind her. But an emergency call from her father forces her back to the family home, back to where her sister's body was found, and to the memories she thought were lost forever...
About the Author
---
Vanessa Savage is a graphic designer and illustrator. She has twice been awarded a Writers' Bursary by Literature Wales, most recently for A Woman in the Dark. She won the Myriad Editions First Crimes competition in 2016 and her work has been highly commended in the Yeovil International Fiction Prize, short listed for the Harry Bowling Prize, and the Caledonia Fiction Prize. She was longlisted for the Bath Novel Award.
Praise For…
---
"Dark and thoroughly compulsive . . . a definite up-all-nighter."
—
Kate Hamer, author of The Girl in the Red Coat
"A beautifully told tale of family secrets . . . highly recommended."
—
Nuala Ellwood, author of Day of the Accident
"'Tense and creepy . . . brilliant."
—
Harriet Tyce, author of The Lies You Told
"Gripping."
—
Daily Mail
"Creepy, atmospheric, unpredictable . . . utterly addictive and impossible to second guess."
—
Claire Douglas, author of Do Not Disturb
"Taut, tense and brilliantly gripping."
—
Simon Lelic, author of The Liar's Room
"Immersive and eerie."
—
p.p1 {margin: 0.0px 0.0px 0.0px 0.0px; line-height: 15.0px; font: 13.3px Times; color: #000000; -webkit-text-stroke: #000000}span.s1 {font-kerning: none}Heat