You are here
Back to top
Call for the Dead: A George Smiley Novel (Compact Disc)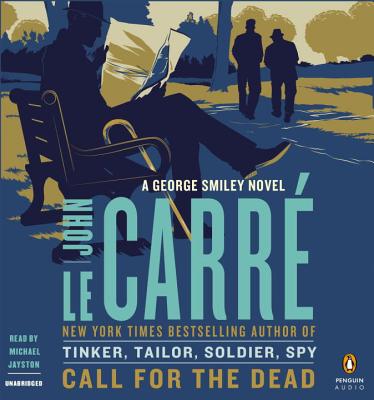 Description
---
Go back to Whitehall and look for more spies on your drawing boards.
George Smiley is no one's idea of a spy--which is perhaps why he's such a natural. But Smiley apparently made a mistake. After a routine security interview, he concluded that the affable Samuel Fennan had nothing to hide. Why, then, did the man from the Foreign Office shoot himself in the head only hours later? Or did he?
The heart-stopping tale of intrigue that launched both novelist and spy, Call for the Dead is an essential introduction to le Carre's chillingly amoral universe.
About the Author
---
New York Times bestselling author John le Carre (A Delicate Truth and Spy Who Came in from the Cold) was born in 1931 and attended the universities of Bern and Oxford. He taught at Eton and served briefly in British Intelligence during the Cold War. For the last fifty years he has lived by his pen. He divides his time between London and Cornwall.