You are here
Back to top
Abel Sánchez. Una historia de pasión: Anotado (Paperback)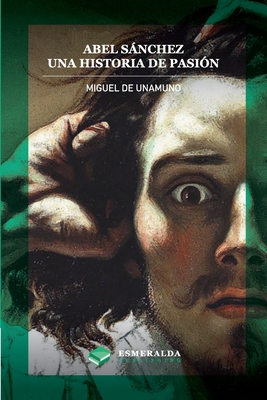 $9.99

Usually Ships in 1-5 Days
Description
---
Tesoros de la Hispanidad
"He odiado como nadie, como ning n otro ha sabido odiar, pero es que he sentido m's que los otros la suprema injusticia de los cari os del mundo y de los favores de la fortuna".
gil y cautivadora, Abel S nchez. Una historia de pasi n (1917) es la novela de Miguel de Unamuno (Espa a, 1864-1936) que m's se ajusta a las convenciones de este canon literario. No por ello es un relato ligero, pues aborda el segundo pecado de la humanidad -la envidia- con total crudeza. La historia b blica en que est inspirada (la muerte de Abel a manos de su celoso hermano) es un veh culo para entrar en la psicolog a de Ca n y, a la vez, reconocerse un poco en l.
Como en la Biblia, el encono de Joaqu n hacia Abel se remonta a la m's tierna infancia. No es f cil crecer a la sombra de su carisma natural, ni competir con l en las lides del xito profesional, social o sentimental. Un rosario de afrentas reales e imaginarias van cultivando un odio sordo en el coraz n de Joaqu n, que aborrece en secreto a su m's antiguo amigo. El destino les pondr adelante a la bella Helena y desencadenar una tragedia en c mara lenta que arrastrar a tres generaciones en un drama de pasi n y venganza.
Junto a La t a Tula, Amor y pedagog a y Niebla, Abel S nchez. Una historia de pasi n integra el g nero de la nivola, ficci n literaria creada por Miguel de Unamuno y caracterizada por un mayor nfasis en el contenido que en la forma, y por personajes que encarnan pasiones e ideas en una trama que no se detiene en pre mbulos. Heredero de S ren Kierkegaard y precursor de la filosof a existencial europea, Unamuno es uno de los principales pensadores del siglo XX.
Heir of S ren Kierkegaard and a precursor of continental existentialism, Miguel de Unamuno (Spain, 1864-1936) is one of the main European philosophers of the 20th century, and an outstanding Generation of '98 author.
Forever envious of his oldest and more successful friend Abel, Joaqu n hates him in secret. When beautiful Helena choses Abel over him, Joaqu n's hate grows into obsession and he starts plotting his revenge, with a passion that will ripple through three generations of family members.
Inspired in the biblical story of Abel and Cain, Abel S nchez. Una historia de pasi n (1917) is one of Unamuno's most popular books and a Spanish classic. The author's approachable and modern style makes it an excellent choice for anyone seeking to expand their knowledge of the Spanish language.