You are here
Back to top
Cloud Warriors (Paperback)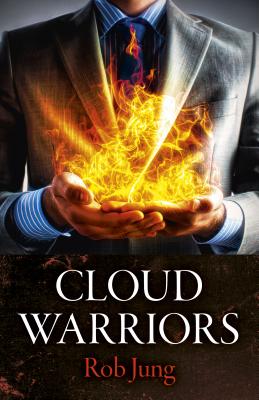 $19.95
Email or call for price.
Description
---
The discovery of the century... Anthropology professor Terry Castro, leading a summer-school program in the Peruvian rain forest, stumbles upon the remnant of a nation of tall, white-skinned warriors from the time of the Incan empire. But, when a simple accident leaves Castro poisoned, a series of events are set in motion that threaten his life, and the extinction of the tribe. With the help of a young medium, Carrie Waters, Castro tries to find a remedy and discovers the poison also has the capability of tripling life expectancy. Waters confides in her uncle, Vikter Glass, a pharmaceutical company executive, in the hope that the company can manufacture an antidote. Her innocent attempt to save the man she loves triggers a race to locate the lost tribe and its fountain-of-youth elixir. Scientific advancement collides with corporate greed as competing forces converge on the tribe. The ensuing battle leaves the survivors asking: might extending human life expectancy destroy society as we know it? "I want a book that will take me someplace I've never been before. Rob Jung does that with Cloud Warriors...a fast-paced, exotic suspense novel into the heart of darkness." Steve Thayer: New York Times bestselling author of THE WEATHERMAN.
About the Author
---
Robert Junghans was born in California wine-country and raised on a farm in Wisconsin. He studied at Winona State University and earned his law degree at Harvard Law School. He is a lawyer, writer, entrepreneur, historian, world traveller and thespian. Described by a friend as a Renaissance man, Robert is publishing his first novel at age seventy-five. He lives with his wife in Minnesota.